6 Reasons to Use Online Ordering
Technology is changing the way people place orders. Calling over the phone, or even placing an order in-person and coming back later, are no longer as common as they used to be. Online ordering is quickly becoming more common across industries. Yet, many business owners still wonder if online ordering is right for them. So, we made a list of 6 ways online ordering could benefit your business: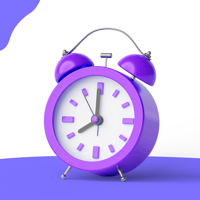 1. Quicker Service
Ordering online can help you deliver better services to your customers. When an order is placed digitally, there is no need to hastily write it down and input it into your POS system. With online ordering software, such as LoyLap's, digital orders are transmitted directly to your POS device saving you time and effort.
2. More time to browse the menu
When ordering over the phone or in-person, customers often feel pressure to quickly give you their order rather than take too much time pondering the menu. However, when ordering online this is no longer a consideration. Customers can scroll through an online menu for as long as they want before eventually selecting their order. This in turn improves the customer experience over all.
3. Increased transaction amounts
Since customers spend more time looking through your menu when ordering online, they are more likely to make larger purchases. They may revise their order a few times or even tack on an extra order of fries right before checking out.
4. Easier to place large orders
When processing a large order, miscommunication becomes increasingly likely. The customer's cell phone connection may be weak, they may repeat dishes by accident, or they may even lose track of what they have already ordered. Overall, receiving large orders can be a complicated ordeal, but online ordering can improve this process. If a customer orders on their computer, rather than over the phone, a sizable order would simply appear as one easy to read list on your POS device.
5. Fewer abandoned orders
Multiple times a month, and for some business owners multiple times a week, a takeaway order is received but no one comes in to pick it up. The order just sits there on the counter, costing the business both time and money. With online ordering, however, this is no longer a problem. Customers pay ahead of time using their credit card, so even if the order is never picked up, the customer is still charged.
6. Easy Set Up
LoyLaps online ordering system is included in our world class POS app. From the second you start your Grow Plan or Pro plan, online ordering is already included in your POS device without any set-up. Simply download the app and join the modern era of online ordering.
Segmentation can help you get better results without overloading customers with notifications that aren't useful or interesting to them.
Want more information?
For more information on how online ordering can improve your takeaway service check out this case study on how LoyLap online ordering helped Alma Restaurant in Dublin.