Order Ahead on Tablet
LoyLap has always been committed to bringing you and your customers unmatched service from your POS device. Now, LoyLap is bringing this philosophy to online ordering. With Order Ahead, businesses around the world can receive online orders in one simple download.
Not all Point of Sale (POS) systems are created equal. But with LoyLap's Order Ahead app, any business, regardless of their POS capabilities, can start collecting online orders. A merchant simply downloads the Order Ahead app from the Google Play App Market and voila: online ordering with no hassle. All you need is an Android tablet and a LoyLap account. Which can be created in seconds here.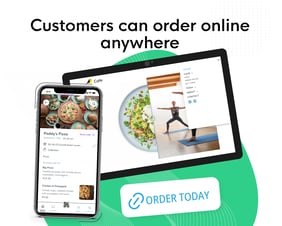 Order Ahead, however, is much more than an app. It collects online orders, automatically compiles order data to make accounting easier, and seamlessly integrates with the LoyLap suite of apps. That means any transaction made through Order Ahead works with LoyLap's amazing mobile payment capabilities, loyalty programmes, and gift cards.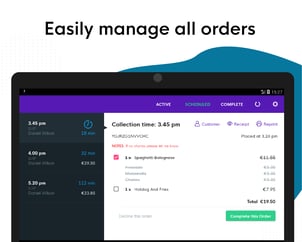 In light of these inflationary times, Order Ahead was also designed to protect your bottom line. So, in addition to seamless integration, LoyLap offers service for a price other online order providers just can't match. Starting from only €45 a month, your business can begin accepting orders from their website, their own branded apps, or even from their social media pages. Better yet, businesses conducting under €3.000 in transactions per month pay absolutely no added fees, or a 2.5% fee on orders after the €3.000 mark.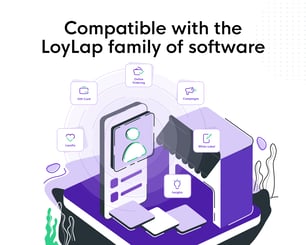 Order Ahead is just another way we are making sure that businesses without POS capabilities don't miss out on LoyLap's spectacular offers. Although LoyLap will continue to innovate when it comes to POS integrations, we truly believe in expanding our offerings to all business owners, even those who may not be at a stage where they require POS devices.
Try Order Ahead today and see what seamless online ordering can do for your business.