Monitoring the Growth and Engagement of your Business's App
You've taken the leap and decided to move forward with the release of your own custom branded app, congratulations! As a merchant owner, this can be an exciting but stressful time in the long-term development of your business. With so much data available, it's not always easy to understand the analytics that you're presented with.
On your Google Play Console, you can log in to view the stats about your app, as seen below.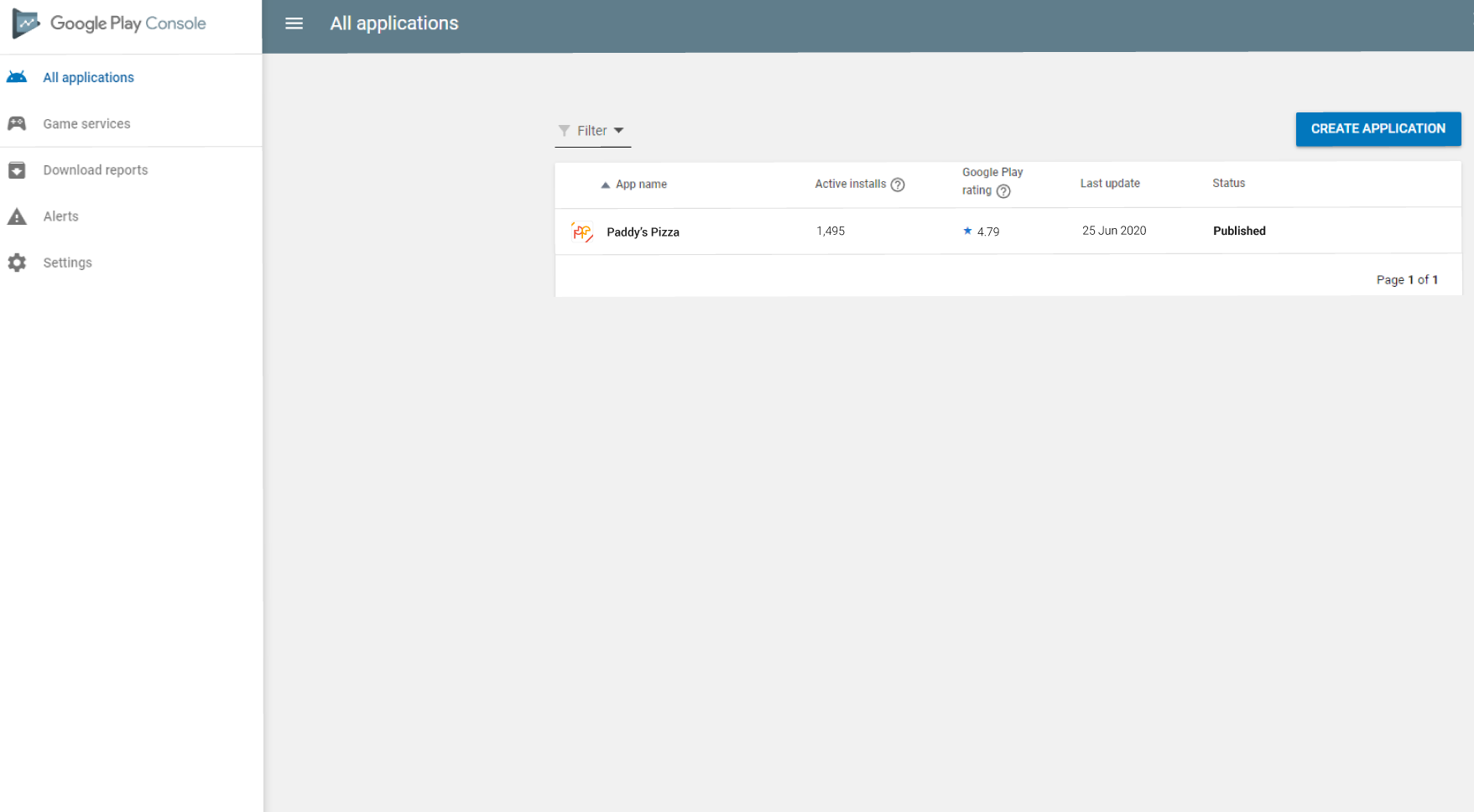 At a glance, you can clearly see the number of active installs, the overall rating by users, as well as the last update and the ongoing status of your app.
Under 'Development Tools'', you're provided with a more detailed outlook of how your KPIs are performing over the previous period, with graphs to illustrate the new users acquired, over users lost, in a specific period of time.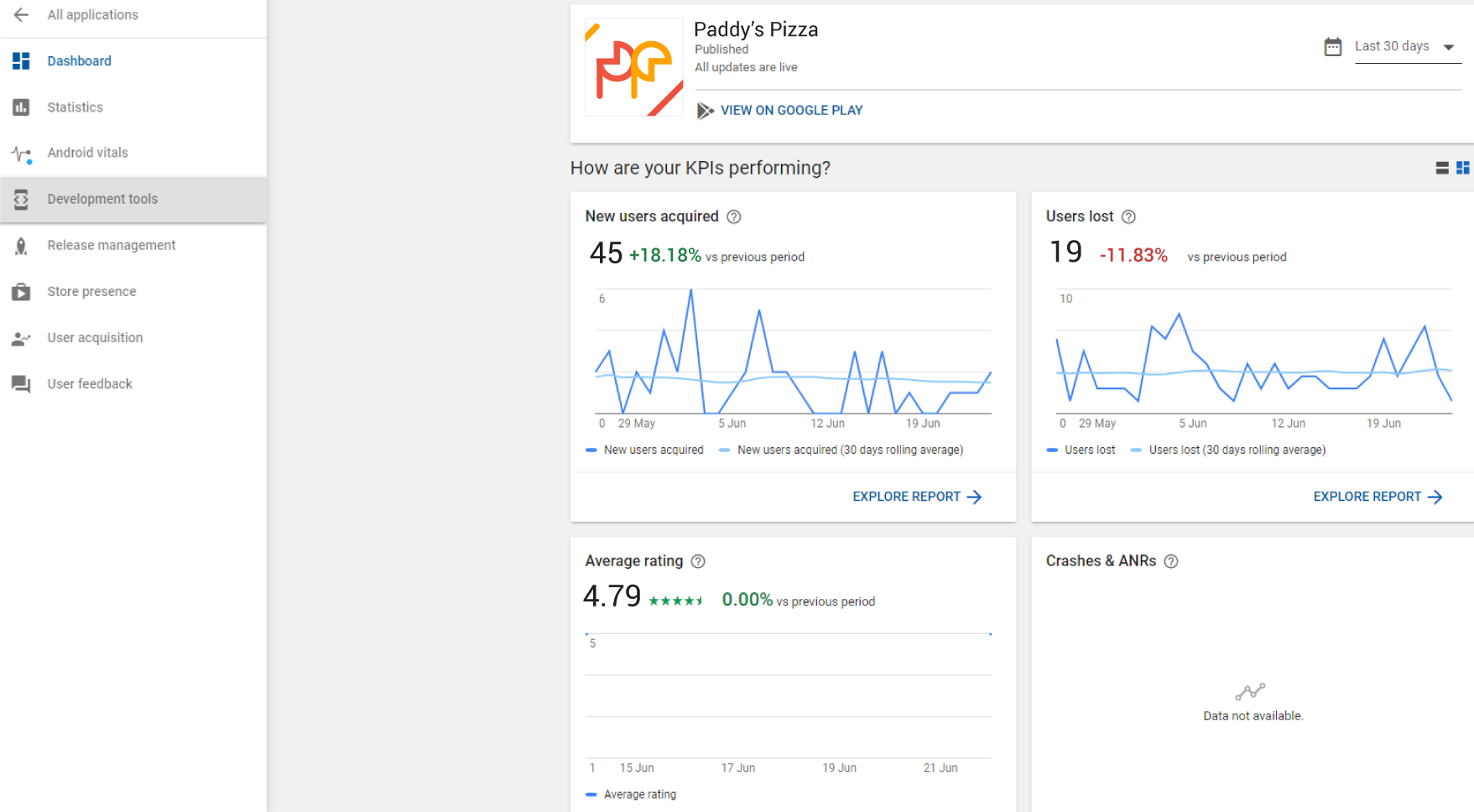 The ''Statistics'' tab allows you to browse and save reports based on a number of metrics, including ''Active users'' based on all Android versions, compared with Android 10.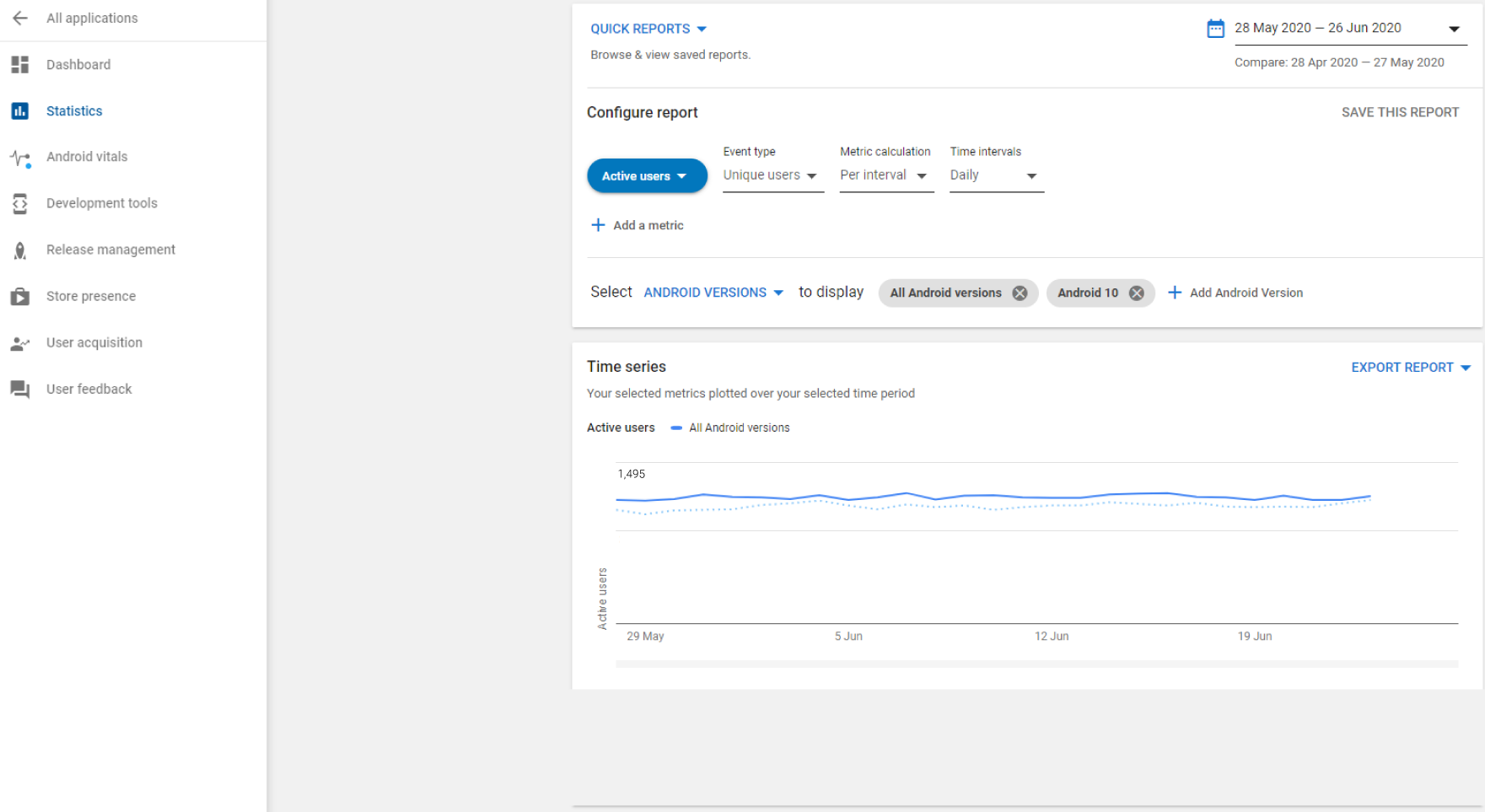 With a better understanding of your analytics, you can easily monitor the growth and engagement of your app, while focusing on specific customer pain points to improve the overall user experience.