Why Aren't my Customers becoming Regulars
Return customers are important. On average, they buy more than typical customers, with repeat customers spending 31-per cent more than one-time buyers. They even support businesses as they evolve, with return customers being 50-per cent more likely to try new products. The innate value of regulars likely comes as no surprise to any business owner. But, some SMEs still struggle to increase the number of return visits they get. So, here are 3 reasons why many customers do not become regulars:
1. They don't remember you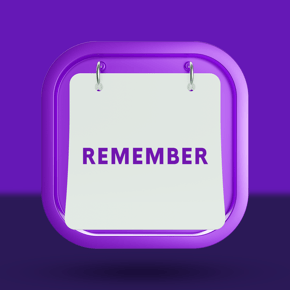 If a customer doesn't remember your business, they can't come back. So, from the second a new customer walks through the door, you're in the race to make a good impression. Whether it's by offering a consistently good product or through discounts for first-time purchases, it's up to business owners to make the first transaction an unforgettable experience. Unfortunately, this might not be possible.
Consumers are bombarded with new information and experiences daily, so the chances of your transaction cutting through this ocean of stimuli are slim. A much easier solution, however, is for business owners to simply remind customers about their experience. Retailers and restaurants can simply follow up on their past buyers. This can take various forms, from birthday rewards points to lapsed customer messages, or even a simple email with new information. Regardless of the method, remaining in contact with your customers is one important step to ensuring they remember you and your business.
2. They don't have a reason to be regulars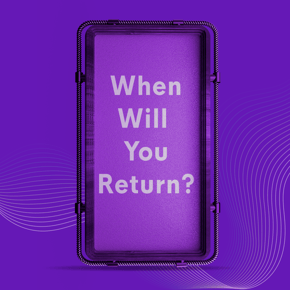 In a world where businesses are constantly competing for a buyer's attention, customers need a reason to come back to any single shop.
When considering what motivates a regular customer, it's important to think of what you get from any of the businesses you frequent. Perhaps your favourite shops are convenient to purchase from thanks to their online order or self-checkout options. Perhaps your favourite shops give you unique perks no other business does, such as loyalty points or cashback rewards. Whatever the case may be, businesses should consider what reasons they give customers to come back if they want to cultivate return business.
3. They haven't visited you yet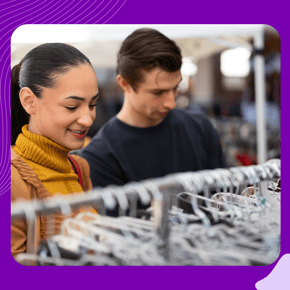 Return customers are just new buyers that keep coming back. So, if you don't bring in enough new buyers, it is impossible to increase your business's number of regulars. Sometimes this is too easy to forget, and businesses exert so much effort in creating return customers, that they neglect to get the initial foot traffic necessary.
Achieving a healthy flow of new customers into your business can be difficult. But, there are various ways one can approach this task. One method is to think beyond local customers by expanding your online ordering capabilities or by creating advertising that will reach beyond your area. Another way to attract new customers is to simply increase your presence online. For some, this means increasing your social media presence, but it could also involve the creation of a branded mobile app. All in all, there are many ways to attract new customers and start the journey towards creating return customers.
LoyLap knows getting return business is difficult, but by considering the choices you make at each step of a customer's journey it gets a little easier. For more information on customer retention, check out LoyLap's loyalty programmes and customer insights software.
Have you run into any of these problems? Or do you have any ideas we missed? Share your thoughts in the comments below.