5 Ways to Increase Gift Card Sales During Christmas
The Holiday season is upon us, and for businesses, that means it's time to seize the opportunity to increase sales. One effective way to do this is by promoting and selling gift cards. Gift cards are a versatile tool that not only boosts immediate revenue but also brings in potential long-term customers. So, how can you make the most of this gift-giving season? Here are five strategies to help you increase gift card sales during Christmas:
Offer Physical and Digital Gift Cards
While most shoppers still prefer to shop physical gift cards, digital gift cards are a growing trend, especially among young shoppers who prefer to carry as little as possible aside from their phones. Digital gift cards provide convenience, allowing customers to customise the amount, send them via email directly to the recipient's phone, or schedule delivery for a special date like Christmas Day or New Year's Eve.
They absolutely make the perfect last-minute gift for those memorable Holiday moments.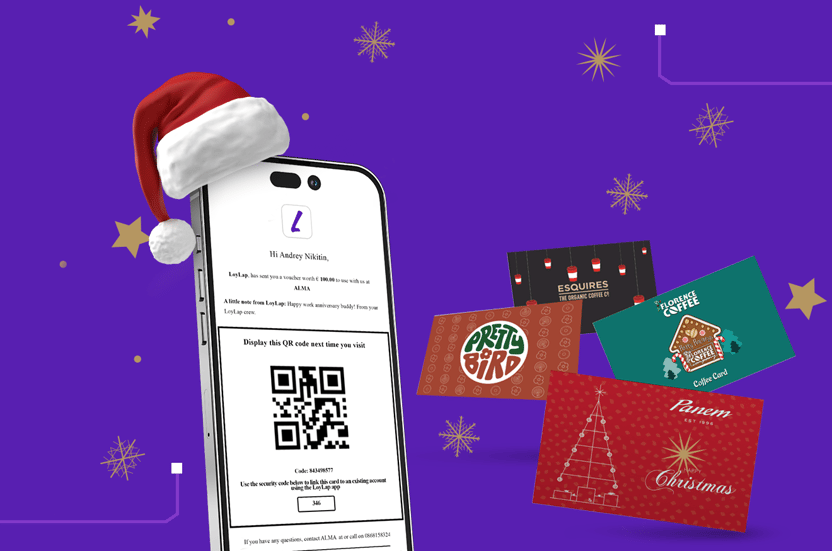 Create a Gift Card Display Near the Register
Gift card purchases are often impulsive or last-minute decisions. To capitalise on this, consider setting up an attractive gift card display near the register. Make sure it's stocked with a variety of cards and include envelopes or boxes for a complete gifting experience. This visual reminder can prompt shoppers to add gift cards to their purchase, increasing your holiday sales.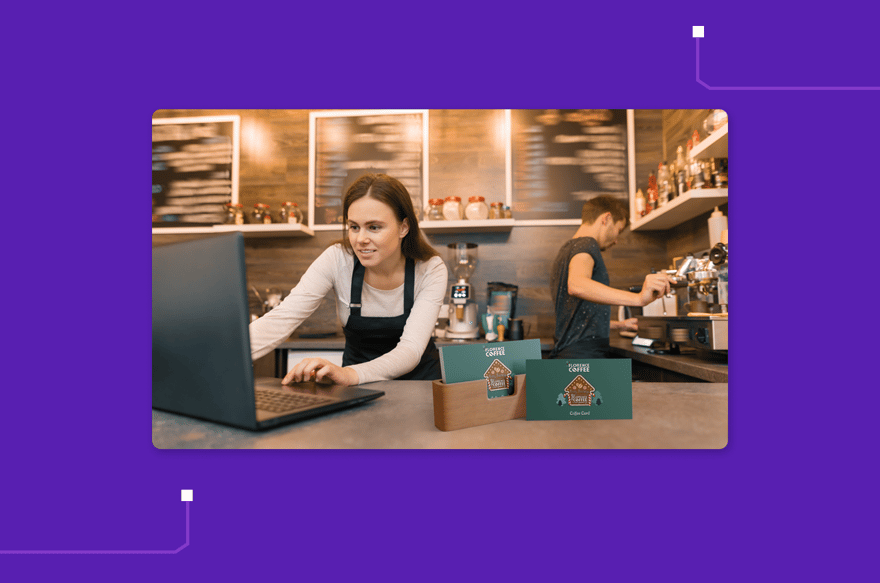 Use Social Media Promotions
Social media promotions can help spread the word and attract gift shoppers looking for convenient and thoughtful presents. Whether you offer plastic or digital gift cards (especially digital ones), showcase them on your social media pages. Include a direct link to the gift card checkout to make it easy for potential buyers to make a purchase. Top this by boosting your post with some money to reach a wider aundience within your physical store's geographical location.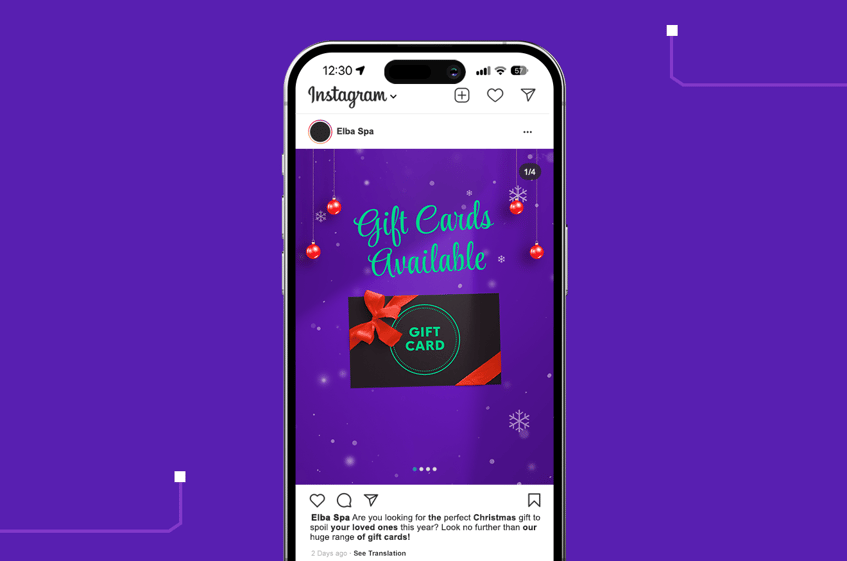 Encourage Gift Cards Purchases Using Discount Rewards
Incentivise customers to spend more by offering discounts with their gift card purchases. For instance, consider providing a €5 discount reward for every €35 spent on gift cards.
When customers receive these discounts as rewards, they are more likely to return to the store to redeem them, which not only reinforces customer loyalty but also results in additional spending beyond the value of the reward.
On the other hand, gift card recipients often spend 38% more than the card's value. This means you won't only be attracting new customers but also increasing the spending of each new customer you attract with your gift cards. Consequently, this strategy not only boosts immediate sales but also nurtures repeat business, making it a cost-effective approach for small businesses seeking to maximize revenue and customer retention during the Holidays.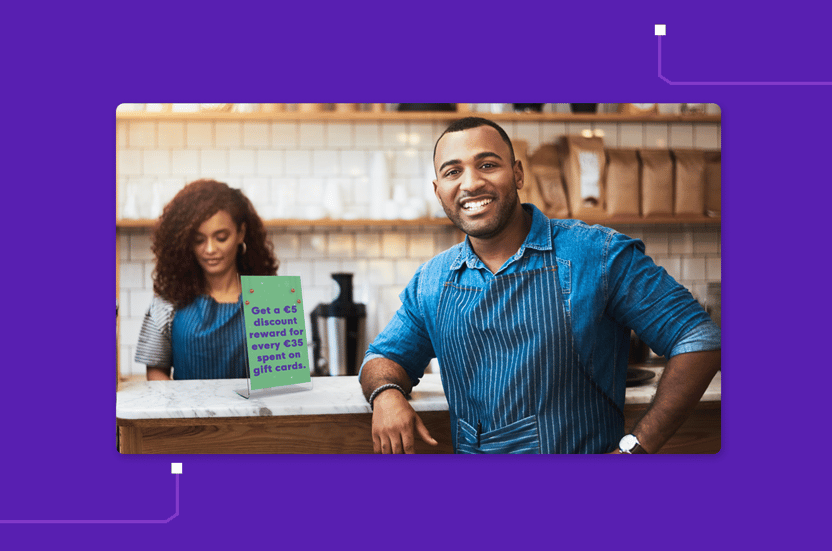 Start NOW!
Don't procrastinate when it comes to promoting gift cards during the Holiday season. Many people have already begun their Holiday shopping, and the sooner you offer gift cards, the better your chances of increasing sales. The more options you provide, the more likely you are to attract different types of shoppers, from early birds to last-minute shoppers.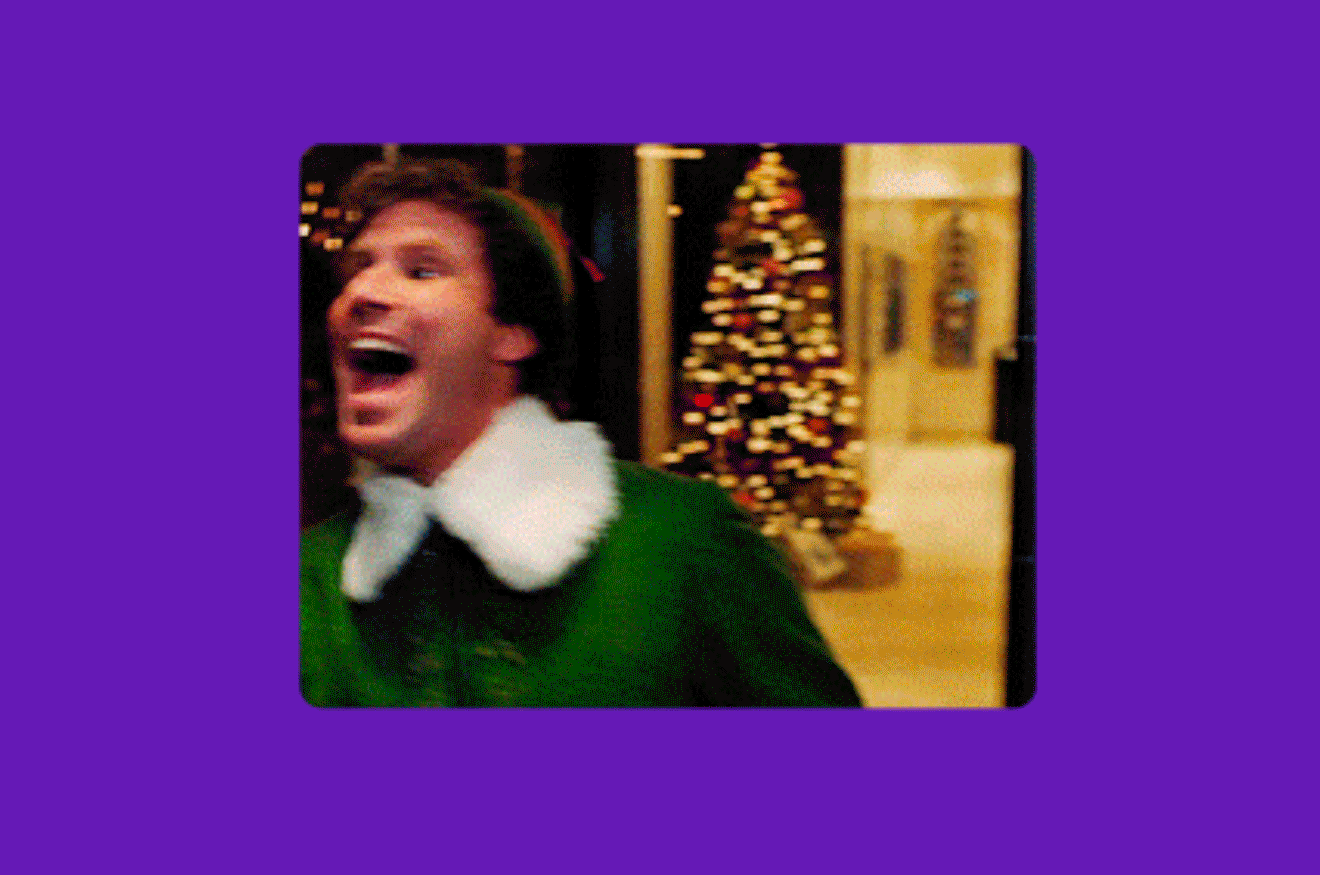 Ready to boost your Christmas sales with gift cards?
Order your gift cards now with LoyLap. With our Gift Cards App, you can easily accept and redeem gift cards using a convenient QR code system.
Make this Holiday season a profitable one by capitalising on the gift card trend and satisfying the diverse preferences of your customers. Happy selling! 🎄🎁