Is the Free Plan too Good to Be True?
Here at LoyLap, we just can't keep our incredible loyalty programmes to ourselves. So, we created our 'Free Plan' to let anyone try LoyLap and get the right tools to help their business grow.
The 'Free Plan' is exactly what it sounds like. There are no hidden fees or charges. There are no strings attached and it's not a free trial. For exactly zero euros, dollars, pounds, or commitment per month, the 'Free Plan' offers some of LoyLap's unmatched loyalty programmes. It doesn't stop there, LoyLap's services will also be seamlessly integrated into any tablet device completely free of charge. All these features can be overwhelming, so let's take a closer look at the three main features that the 'Free Plan' can provide for your business.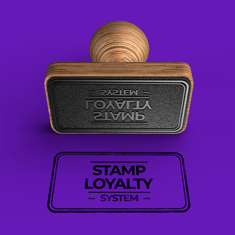 Stamp loyalty is a tried and tested loyalty technique meant to foster customer engagement and increase return visits. Traditionally, it is just a piece of cardstock businesses stamp every time a customer makes a purchase. Eventually, a customer acquires enough stamps and they receive a reward for their continued patronage. It is a basic system, but it helps a shop build a relationship with its customers and encourage repeat purchases. LoyLap's 'Free Plan' improves on this system. Rather than physical stamps and cards, the 'Free Plan' provides a completely digital stamp loyalty system and improves the whole process. Customers don't have to worry about losing their cards. Business owners don't have to worry about keeping track of how many cards they distributed to reduce fraud. From the second a business starts the LoyLap 'Free Plan' customers can access their stamps on their mobile device and store owners get automated notifications on the status of any stamp loyalty campaign.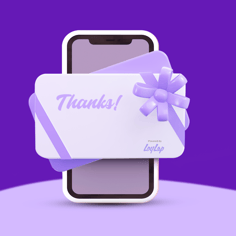 Gift cards are extremely effective at increasing sales and building customer loyalty. They can be purchased as gifts and most customers even spend more than the gift card's original value. However, traditional plastic gift cards have some innate flaws. First, they cost money to produce and there's no guarantee any one store will sell all the gift cards they purchased. Second, they are not always convenient for customers, especially since one has to remember to carry the gift card with them in order to make a purchase. Using digital gift cards, the 'Free Plan' solves each of these problems while also providing all the benefits of physical gift cards. There is no cost to produce digital cards, no need for storage, and moreover, digital gift cards come with the added benefit of being completely unlimited. Any business can sell as many digital cards as they want from the second they start their 'Free Plan.'
Unlimited Members and Automated Reports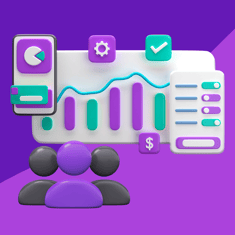 The 'Free Plan' lets you enrol any number of customers in the LoyLap digital stamp loyalty programme and give out an unlimited number of gift cards. As the number of enrollees in these programmes increases, however, keeping track of all the data may become very difficult. For this exact reason, the 'Free Plan' includes automated reports that tell you the number of customers enrolled in programmes, the number of points and gift cards accumulated, and even the number of purchases made. If there's something you need to know, the 'Free Plan' can set you on the right track.
Thanks for reading.
If you want more information about the free plan or any of LoyLap's more advanced plans, check out our pricing page. We look forward to showing you everything LoyLap can do for you and your business.