The Latte Levy
Your daily cup of coffee may be in jeopardy. As a Latte Levy quickly becomes a reality, many across the country are becoming anxious about the 20-cent tax on Ireland's takeaway coffees. However, the Latte Levy might not be the coffee armageddon some believe it is.
In other parts of Europe, takeaway coffee is completely unheard of. In Italian coffee bars, for instance, patrons stand at a counter shoulder-to-shoulder and drink their espresso right there. In French cafés, similarly, customers remain seated inside until they have finished their "café au lait" or whatever their particular drink of choice may be. Although these approaches may seem odd to anyone who grew up with a takeaway café around the corner, they do solve the issue at the centre of the Latte Levy. When coffee is consumed in this manner, there's no cup to throw away or any other waste. However, the French and Italian coffee models do sacrifice something.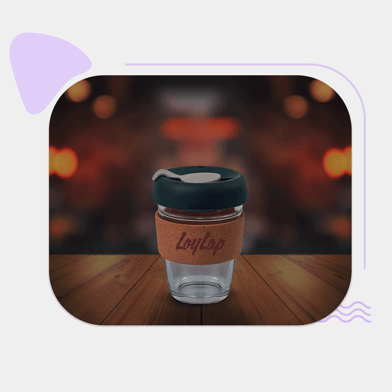 Most people today are rushing from the moment they wake up. They rush out of bed, rush to work, rush to drop their kids off at school, and rush to get their favourite cup of coffee. The sit-down coffee models of France and Italy just don't allow for this, and in a world where most people are pressed for time, many customers cannot afford to sit down in a cafe slowly sipping a cappuccino. The key to surviving the Latte Levy may consequently lie directly in between the sit-down and take-away models.
Keep cups might just be the answer to the Latte Levy. Rather than sacrificing the speed of a takeaway coffee and spending extra time in a coffee shop, keep cups allow a customer to leave once their reusable cup is full. In regards to the waste problem, keep cups might be the solution here as well. Rather than using paper and styrofoam cups, which end up in landfills, keep cups can be washed and used again. In many ways keep cups, like the LoyLap personalised keep cups, are the best of both worlds. They can be used on the go like any ordinary disposable cup, but they also don't affect the environment to the same extent ordinary coffee cups do.
Contactless-pay keep cups, such as the ones offered by LoyLap, can even expedite the coffee buying experience and make it more enjoyable for customers. Using their unique tap-to-pay feature, contactless-pay keep cups allow customers to pay directly with their cups and not go through the hassle of scrounging together exact change.